Cricket is called a Batsmen's game, and the game has produced high quality of batsmen over the years. With more countries playing the sport this can only get better with every passing generation. The technique, footwork, attitude and style of play have changed a lot over the years. Today we take a look at the top 10 batsmen of all time in Test Cricket.
Greg Chappell (Australia)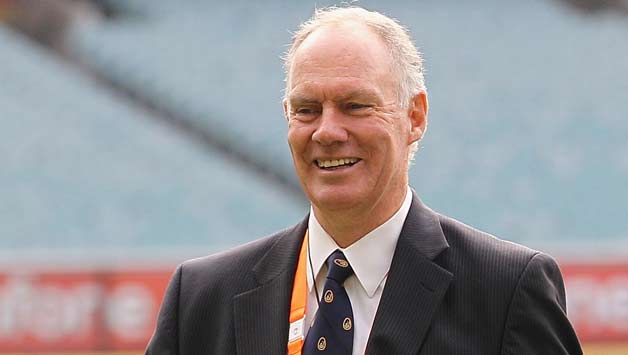 Tests- 87, Runs- 7110, Average- 53.86, 100s- 24, Highest Score- 247*
Playing against bowlers like Michael Holding, Colin Croft and Joel Garner, Chappell remained a big competitor, setting the stage for an aggressive approach of Australian players. He might have been prevented him from being called Australia's best batsman after Bradman.
Sunil Gavaskar (India)
Tests- 125, Runs- 10122, Average- 51.12, 100s- 34, Highest Score- 236
13 Centuries against the mighty West Indies bowling attack of the 70s and 80s, they were also known as the 'Best Team to Have Ever Played Test Cricket',  tells its own story. Gavaskar's mode of play centred on a near excellent technique with focused concentration levels.
Sir Vivian Richards (West Indies)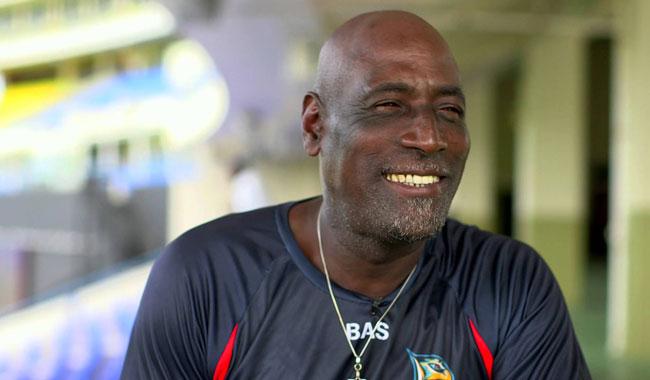 Tests- 121, Runs- 8540, Average- 50.23, 100s- 24, Highest Score- 291
Having perfect timing and an attitude that shows the bulk of confidence, this batsman from the Caribbean is counted as the most feared cricketer of all generations. Viv Richards can thrash the bowling attack all over the park.
Jacques Kallis (South Africa)
Tests- 150, Runs- 12260, Average- 57.02, 100s- 41, Highest Score- 224
The most consistent and perfect all-rounder that the world has seen. With a fixed mindset that shows off all the need, Kallis was awarded the most man-of-the-match awards in the history of Test cricket.
Sir Garfield Sobers (West Indies)
Tests- 93, Runs- 8032, Average- 57.78, 100s- 26, Highest Score- 365*
Sir Garfield Sobers remains the greatest all-rounder to have played in his Test Cricket Era. He was holding the world record for the highest individual score in Tests after he scored 365 in just his 14th match. Sobers looked to be a part of the West Indian team of legends who would go on to conquer the cricketing world in the upcoming years.
Brian Lara (West Indies)
Tests- 131, Runs- 11953, Average- 52.28, 100s- 34, Highest Score- 400*
Brian Lara not only matched them with his consistent display of scores but also shows a glimpse of himself away from their shadows.
Ending his career with two first-class scores of 400, this Trinidadian provided the audience with a sheer entertainment of the power that West Indies cricket once needed.
Sir Walter Hammond (England)
Tests- 85, Runs- 7249, Average- 58.45, 100s- 22, Highest Score- 336*
Sir Walter Hammond's greatness can be noticed by the fact that he was always being compared and contrasted with Don Bradman as the greatest batsman of that pre-war era. Being shared a parallel career with Bradman, Hammond shared a close rivalry with the Australian.
Sir Jack Hobbs (England)
Tests- 61, Runs- 5410, Average- 56.94, 100s- 15, Highest Score- 211
Known as the original 'Master' of cricket, Hobbs was a pioneer to the Cricket, introducing some shots to his bank. He even scored 7 Test centuries after the age of 40, including a hundred at age 46, Sir Hobbs certainly remains an influence for modern-day batsmen.
Sachin Tendulkar (India)
Tests- 188, Runs- 15470, Average- 55.44, 100s- 51, Highest Score- 248*
He was the saviour of India, also the man to save when in distress. Exceeding expectations of all cricket fans for about two and a half decades, Tendulkar's greatness was not only made for record books but also to show his matured consistency.
Don Bradman (Australia)
Tests- 52, Runs- 6996, Average- 99.94, 100s- 29, Highest Score- 334
Known as the Great Don, as finishing with an average that has become the most known Cricket record, Bradman's hallmark made him popular in the world of cricket, with every other cricketer looking up to him.
He was an inspiration for generations to come and continues to hold his title of being one of the highest rated test batsmen.