We have witnessed some of the great left-handed players in cricket who have glorified the game over the ages and have provided entertainment to a considerable number of spectators of the world's second most popular game, Cricket. Especially in ODI cricket, we have seen some of the great left-handed players who have dazzled the world of cricket with their grace and talent. Today, in this article we are going to pick up a dream XI team of all time best left-handed cricketers of the world.
#1 –  Adam Gilchrist (Opener and wicket-keeper)
Gilchrist and Matthew Hayden formed a lethal partnership for many years for Australia. Gilchrist revolutionised the concept of wicketkeeper-batsman and played some superb innings for his team. Gilchrist played his last match in 2008 against India. He has scored nearly 10,000 ODI runs which include 16 centuries and 55 half-centuries.
Gilchrist was also a legendary wicketkeeper. He took many acrobatic and fabulous catches during his career. He dismissed 472 batsmen which included 417 catches and 55 stumpings.
#2- S

ourav Ganguly (Opener and Captain)
Sourav Ganguly, one of the brilliant players of spin and an outstanding captain, is included in this dream 11 after considering Sanath Jayasuriya and Matthew Hayden because apart from having impressive batting records, he was also an inspirational captain.
'The God of Off-Side'.Ganguly has made more than 11,000 runs in his ODI career at an average of 41.02. His 1999 World Cup Innings of 183 against Sri Lanka is regarded as one of his most excellent ODI innings of all time.
#3-Brian Lara (Batsman)
This legendary West Indian batsman got the third position in this dream XI. He had terrific hand-eye coordination and could destroy any strong bowling line up with his extravagant backlift and beautiful bat flow.
He scored more than 10,000 runs with 19 centuries and 63 half-centuries in his cricketing career. His highest ODI inning came in 1995, against Sri Lanka where he smashed 169 runs off 129 balls.
#4- Kumar Sangakkara (Batsman)
This legendary Sri Lankan batsman comes in at number 4 in this list. He was an essential batsman of Sri Lankan batting line-up for several years. He has a record of hitting four consecutive centuries in ODI cricket, and he was also good wicket- keeper and a good captain.
He played his last ODI in 2015 against South Africa. He has scored 14,234 runs with an average of 41.98 which includes 25 centuries and 93 half-centuries.
#5- Yuvraj Singh (Batsman and left-arm orthodox)
This Indian all-rounder occupies the fifth position in this list. He is one of the most stylish players of this game.No one can ever forget his performance at 2011 World Cup. He is known for hitting huge sixes and has the record of hitting six consecutive sixes in international cricket. He is also a handy left-arm spinner and a terrific fielder too.
He has played 293 ODIs so far and has scored more than 8000 runs which include 13 centuries and 51 half-centuries. He has also taken 111 wickets.
#6- Michael Bevan (Batsman and left arm chinaman)
This Australian player is considered one of the greatest ever finisher of the game. When it comes to batting with tail-enders and finishing off close matches, Bevan was master at it. This stylish left-handed batsman played his last ODI match against Sri Lanka in 2004. During his cricketing career, he has scored nearly 7000 runs with an average of 53.58.
#7- Lance Klusener (batsman and medium pace bowler)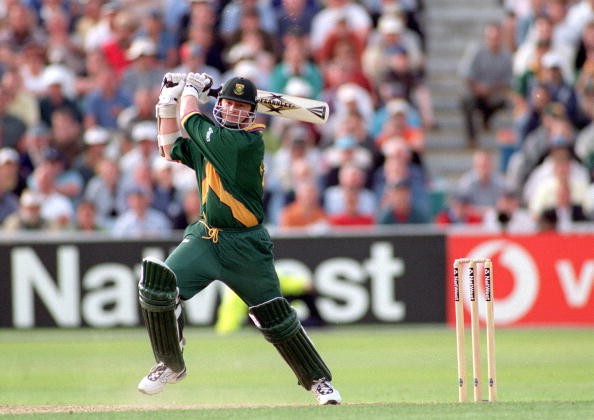 The South African all-rounder, Lance Klusener was a fantastic player. He started his career as a bowler, but eventually, he became an entertaining batsman and an excellent finisher for the South Africans. He has played 171 ODIs in which he has scored more than 3500 runs with an average of 41.10. He also took up 192 wickets in his career.
#8- Wasim Akram (left arm fast and left-hand bat)
'The Sultan of Swing', Wasim Akram occupies the 8th position in this dream 11. He was one of the fastest bowlers who has ever played the game of Cricket. Akram was superb with the new ball and was also outstanding with the old ball because of his ability to reverse swing the ball. He was also a lower order hard-hitting batsman and has scored many essential runs for Pakistan.
He is the only fast bowler in the world who picked up more than 500 wickets in ODIs. He took 502 wickets during his career and was also one of the most economical bowlers of the world.
#9- Chaminda Vaas (left arm medium pace and left-hand batsman)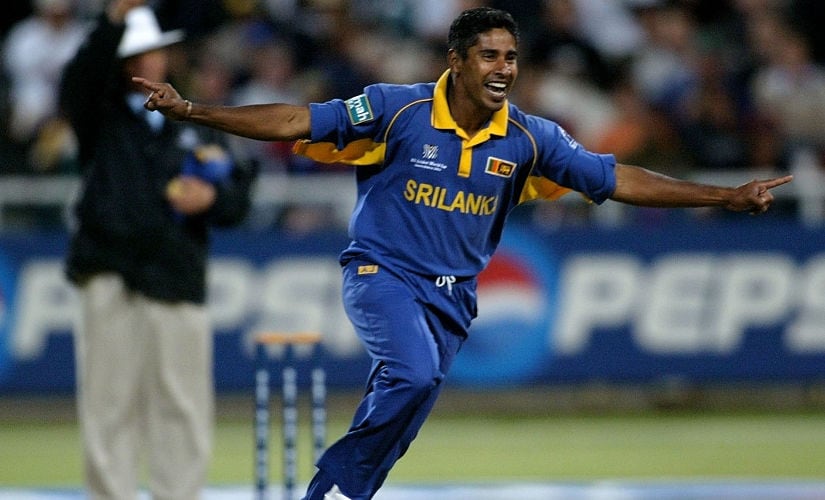 He was one of the most impressive fast bowlers from Sri Lanka. He occupies 9th spot in this dream 11 teams. He was outstanding with the new ball and was also a part of the World Cup-winning team of 1996. He was also good with the bat and can play big shots. He played his last ODI match against India in 2008. He took 400 wickets in 322 games during his career.
#10- Daniel Vettori (slow left arm, left-hand bat)
Legendary New Zealand's left-arm spinner Daniel Vettori was a great bowler. He was also a useful lower-order batsman. He retired from the international cricket after the 2015 World-Cup where New Zealand went to the finals for the very first time but was later defeated by the Australians. He picked up 305 wickets in 295 ODIs in his career.
#11- Mitchell Starc (Left arm fast, left-hand bat)
The Australian fast-bowler Mitchell Starc is one of the leading wicket-takers of the world. His performance was outstanding in the 2015 World Cup. He is an excellent bowler and can swing the ball both ways.
In his short career, he has already taken 98 wickets in 51 ODIs which he played so far.