Dale Steyn at 156.2 km/ph
Dale Steyn has been the No. 1 Test Bowler for a very long time, and he is usually known for his precise line & length than high pace. He recorded 155.7 km/ph against New Zealand in 2009, but later he broke his record by bowling at 156.2 km/ph in an Indian Premier League game against Kolkata Knight Riders in 2010 playing for the Royal Challengers Banglore.
Shane Bond at 156.2 km/ph
A versatile, fast bowler with a usual run-up and bowling action, Shane Bond was always threatening with his lethal swinging yorkers out doing the batsmen at most times. Unfortunately, like many other genuine fast bowlers, his career was damaged by injuries but when to fit he was daunting.  His fastest ball clocked 156.2 km/ph in South Africa during the World Cup 2003.
Mohammad Sami at 156.4 km/ph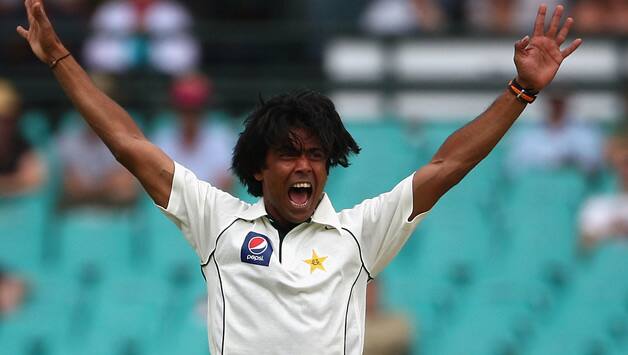 Another sheer fast bowler with another similar tale, a talented young man with a very short International cricket career. Mohammad Sami came into fame when Wasim Akram and Waqar Younis retired. He failed to shine as he often missed his line and length looking for sheer speed. His fastest ball was recorded at 156.4 km/ph against Zimbabwe in UAE.
Mitchell Johnson at 156.8 km/ph
Mitchel Johnson was going no-where earlier in his career, but all of sudden he turned it all around in the Ashes series in Australia where he destroyed  English batsmen with his lethal pace and aggression. During this series, he managed to clock his fastest ball at 156.8 km/ph in the 4th Ashes Test.
Fidel Edwards at 157.7 km/ph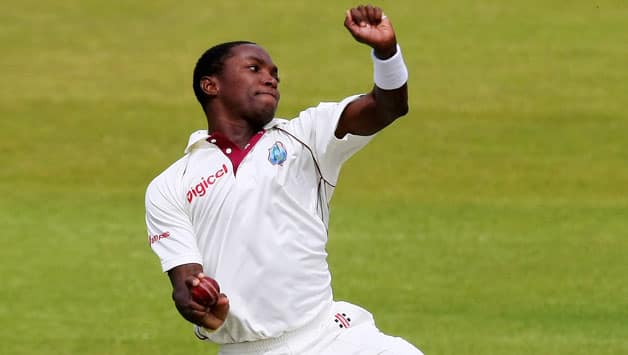 Another West Indies pace bowler but from the current crop, Edwards is honestly inconsistent, but he consistently bowls at fast speeds and recorded his most rapid delivery at 157.7 km/ph during a One Day game against South Africa in 2003, which put him the limelight. But since then he failed to get the hype again about speed and disappointed to impress. He got a chance to play for the Windies once in a while but never really managed to live up to his potential.
Andy Roberts at 159.5 km/ph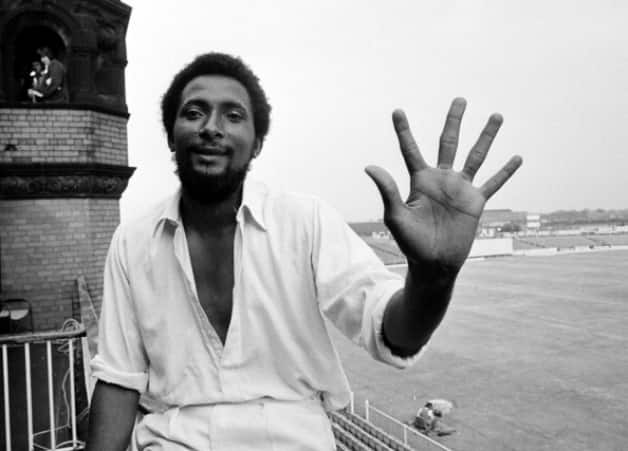 A tall West Indies bowler in the Golden Era of West Indies Cricket, Andy Roberts was part of a lethal West Indies bowling unit. They were all fast, but Andy Roberts stood up with his speed. Many batsmen of his generation appreciate him one of the fastest they have ever faced. His fastest ball recorded a rate of 159.5 km/ph.
Jeff Thompson at 160.6 km/ph
Now, this may be controversial because it was hard to believe that there were enough instruments to record bowling speed in 1976 but he was the fastest bowler of his era. Even the great Viv Richards declared Thompson as the quickest bowler he'd faced despite playing against other great bowlers like Denis Lillee, Andy Roberts, Malcolm Marshall and Micheal Holding. Apparently, he recorded the quickest bowling speed in world cricket of 160.6 km/ph in the nets back in 1976.
Shaun Tait at 160.7 km/ph
Another Australian name in the list is Shaun Tait, whose career was short lived but was great. He had an unorthodox slingy action and could hit hard with his pacy and lethal bowling. He could consistently clock high 150's when in rhythm and troubled the batsmen with his express pace. However, he wasn't a master of bowling the ball in He recorded 160.7 km/ph bowling speed against Pakistan in the ODI game in Australia.
Brett Lee at 161.1 km/ph
Along with Shoaib Akhtar, Australian fast bowler Brett Lee was at the peak of his powers during his career, and he destroyed batsmen all over the cricketing world reaching over 150 km/ph consistently. During, a One Day International game against New Zealand in 2005 he clocked 161.1 km/h (100.1 miles/ph). Lee became the second bowler in history to hit the 100 miles mark after Shoaib Akhtar. He was consistently a part of one of the best teams in the history of One Day International cricket. Brett Lee also contributed heavily to help his country win the 2003 World Cup. He also took a hattrick in that tournament against Kenya.   
Shoaib Akhtar at 161.3 km/ph
There are fast bowlers, very fast bowlers and then there is Shoaib Akhtar, he consistently bowled over 150 km/ph during his career. He ran in fast and had a slingy action. He managed to trouble the best of batsmen with his pace. He managed to reach a world record speed during the 2003 World Cup. This ball was against England; he produced a 161.3 kmph ball to England's Nick Knight. Akhtar has enjoyed a lot of success with Pakistan in the shorter formats of the game. He was as successful in Test Cricket. However, Akhtar will always be remembered for being a part of one of the most dangerous fast bowling trios of all time alongside Wasim Akram and Waqar Younis.